Our mission
We are creating creative ways
for companies to express
themselves
See more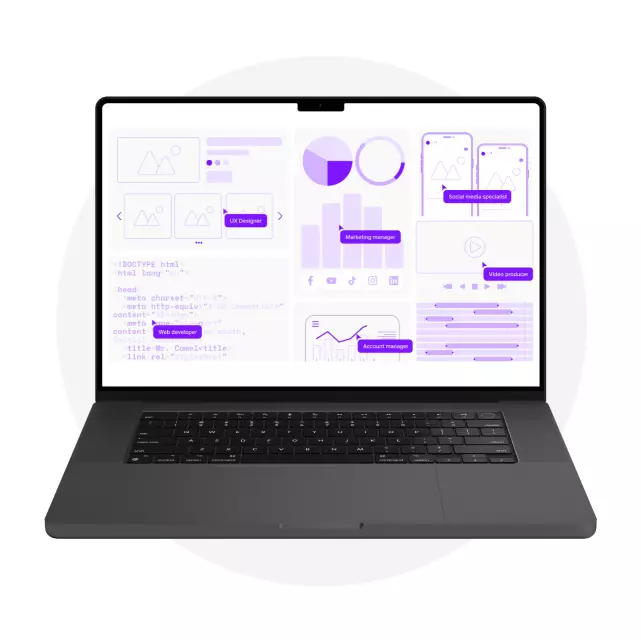 We do digital
As a creative studio we deliver
full service of digital solutions
E-commerce
solutions
Ecommerce solutions: At nowera™, we provide end-to-end ecommerce solutions that enable businesses to sell their products and services online. We design and develop ecommerce websites that are fully integrated with payment gateways, inventory management systems, and shipping providers.
READ MORE
Web
development
nowera™ creates custom websites that are tailored to the unique needs of each client. From design to functionality, we ensure that every element of the website is optimized to provide a user-friendly experience. We use cutting-edge technologies to create dynamic websites that are fast, secure, and responsive across all devices.
READ MORE
UI/UX Design
nowera™'s UI/UX design services focus on creating intuitive and engaging user interfaces that are optimized for user experience. We use user-centered design principles to create interfaces that are easy to navigate, visually appealing, and accessible across all devices.
READ MORE
We also do
creative
As a creative studio we deliver
full service of digital solutions
Graphic Design
At nowera™, our graphic design services cover a wide range of needs, including branding, print design, and digital design. Our team of designers has the skills and experience to create stunning visuals that communicate your message effectively. Whether you need a new logo, a brochure, or a digital banner, we can help.
READ MORE
Photo & Video
production
Our photo and video production services cover everything from concept development to post-production. We work with clients to develop a creative brief and bring their vision to life through high-quality visuals. Our team of photographers and videographers has the skills and equipment to capture stunning visuals that tell your brand story effectively.
READ MORE
Marketing
& Social media
nowera™'s marketing and social media services help businesses reach and engage with their target audience. We develop comprehensive marketing strategies that include social media marketing, email marketing, and PPC advertising. Our team of marketers also helps clients measure and analyze the effectiveness of their campaigns, to continually improve their results.
READ MORE
Creative studio
features
Ecommerce
Website
UI/UX Design
Graphic Design
Marketing
Video production
Photography
Print Design
1
strong collective
of professionals
Meet the
Team
There are many of us, ready to
start creative journey with you!
GET IN TOUCH